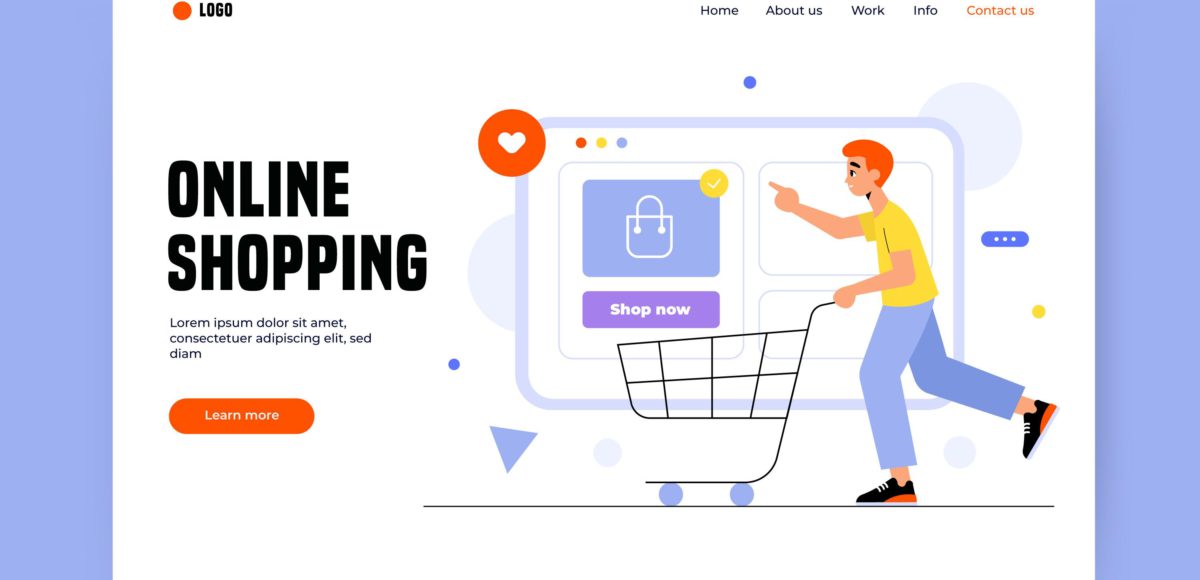 RISE OF MULTI-TENANT E-COMMERCE: HOW TO BUILD YOUR WEBSITE ON SHOPIFY IN EASY STEPS?
With a exponential spike in digital shopping, e-commerce has become the bread and butter for small and medium retailers. These days a commonly heard word in the e-commerce industry is The Multi-tenant e-commerce. The idea of multi tenant e-commerce software is to allow multiple sellers operate their own online store under a single platform. This is also called multi vendor e-commerce. 
The idea is to provide a vendor with a great looking store front, offer them a wide range of add-on services such as payment processing, shipping and other third-party add-ons. There is a huge demand for such a service and the idea has been taken up by many ecommerce platforms. A common example of such a vendor website is the commerce platform Shopify.
HOW ARE MULTI TENANT PLATFORMS BENEFICIAL?
Investing in Multi Tenant SaaS (Software as a Service) architecture has ample benefits, especially for the new and smaller retailers. These benefits include
Ability to manage multiple tenants without having to create separate databases
Optimal Efficiency of your commerce website
Effortless Customisation and Onboarding
Organised and Personalised Maintenance of your applications
More cost savings and lesser cost of investment as compared to the single-tenant architecture
Maximises the usage of resources optimally
Shopify is one of the most common multi-tenant e-commerce platforms that has grown in popularity over the recent few years. It has been rated one of the best online e-commerce development software. In the exceedingly competitive scenario, where freelancers, micro businesses, and entrepreneurs want to cash in on the immense opportunities that the industry has to offer, platforms like Shopify make it easier for business owners to sell their products online.
HOW TO CREATE YOUR ECOMMERCE WEBSITE ON SPOTIFY?
One of the reasons many businesses and online stores may not be on the Shopify platform is that they may not know what Shopify is and how it can benefit them. You can create a website using Shopify and start your business without spending too much on the design and development of your site.
Here is a step-by-step guide on how to make a website on Shopify and start your online business.
1. Sign Up on the Shopify Website
In order to set up your store on Shopify, the first step is to click the 'Get Started' button and sign up for your account. Enter the required details and make sure you have a unique domain name. Shopify allows users to purchase a domain only when they have an untaken domain name. Personal details are also required to complete the sign up process.
2. Add your products to your Store
After sign up, you will be redirected to the admin page where you will have multiple options to customise your store. Start by adding your list of products and make sure to have quality images of your product. You can also structure the way you want your products to be shown.
3. Design your store layout
The next step is to personalise your store according to your brand. Click on the 'Customise the look of your site' button on the main dashboard. Use the 'theme presets' to change the fonts, color schemes, logos according to your personal branding to make an impact. You can also customise the design of homepage carousel slides, related item functionality and how items appear on your page in this section.
4. Setup your personal domain
Click on the 'Add Domain' in the main dashboard where you can choose if you want to transfer domain or register a new one. Walk through the mentioned steps to make a purchase. Upon activation you can check how your store appears in the final stage.
5. Activate your Payment Gateway
Click on the 'Payments' tab on the left of the dashboard where you can select from a wide range of payment gateways of your choice. You can also use Shopify's 'in-house' payment gateway that is quite efficient. Consider things such as transaction fee of the gateways, card types that can be used and the process of offsite checkouts before making the decision.
Once you check through all these steps, your Shopify website will be live and good to go.