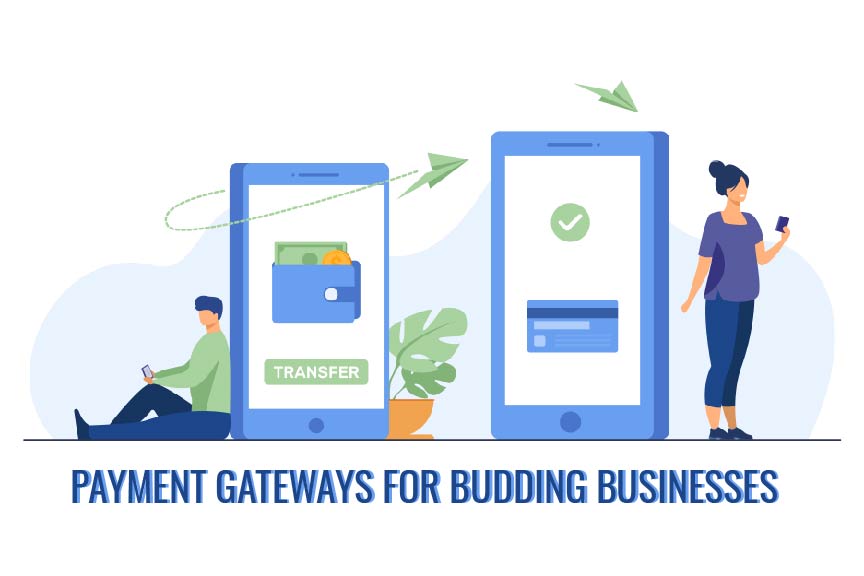 Seamless Sales: Why Payment Gateways are crucial for budding businesses
With businesses becoming digital at a dizzyingly rapid pace, it is important that the process of the transaction is easy and efficient for a customer. Payment Gateways play an important part of any business's online presence.
We talk about payment gateways on our blog quite a bit, but why are they so important for every business? A payment gateway allows customers to make purchases online easily. A trustworthy and effortless transaction process ensures the customers to return to your business
What is the role of Payment Gateways?
Payment Gateways are online payment services that act as mediators in between the customer and the merchant. Its main role is to approve and authorise the transaction process.
Being the channel in between the business and the bank, Payment Gateways send credit card or debit card information of the customer to the payment network for a secure processing when a payment is made.
Once the payment is done, the transaction details and responses of the payment network are returned to the respective website through which the payment is made.
How to Choose the right Payment Gateway?
There is no scarcity of Payment Gateways and hence it is important to keep some factors in mind while choosing the ideal Payment Gateway for your business. Ask these basic questions when you are choosing your payment gateways.
– Will the Payment Gateway scale according to my business?
It is essential to opt for softwares that are programmed with the appropriate payment flow meaning it should be able to scale effortlessly as your business grows.
– How safe is my Payment Gateway?
Finances are tricky and the job of Payment gateways is to ensure and execute secure payments. Make sure that your software provider is certified with trusted information security standards such as PCI-DSS.
– How effortless is the checkout process?
More than 25% of the customers tend to back out from their purchase if the payment process is time taking or if they are required to register. The payment getaway that you choose should be able to eliminate unwanted form fields and redundancies in the check out process.
Make sure that your payment gateway has a working checkout experience that is flexible to different devices and network types as mobile transactions are becoming increasingly popular.
– Is the Payment Gateway easy to integrate with my website?
Payment Gateways usually come with complicated integration processes or with the option of integrating it with popular e-commerce platforms like Shopify. Take time to select a Payment gateway with the most apt integration process to your website. Select the software that makes is the most engaging and effortless payment process for your customers.
– Does the Payment Getaway have a functioning customer support?
It is utmost important to have a receptive and quick customer support for your payment gateways. Most Payment Gateways limit their service to tickets and emails when a customer files an issue. Make sure to choose a service that provides you round-the-clock customer support according to the needs of your business.
Top Payment Getaways for New Businesses
There are several sophisticated and scalable payment getaways for new businesses and established businesses. Some of them include- Shopify, Amazon Payments, PayU, PayPal, Skrill, OrangePay, BlueSnap, Braintree, WooCommerce etc.