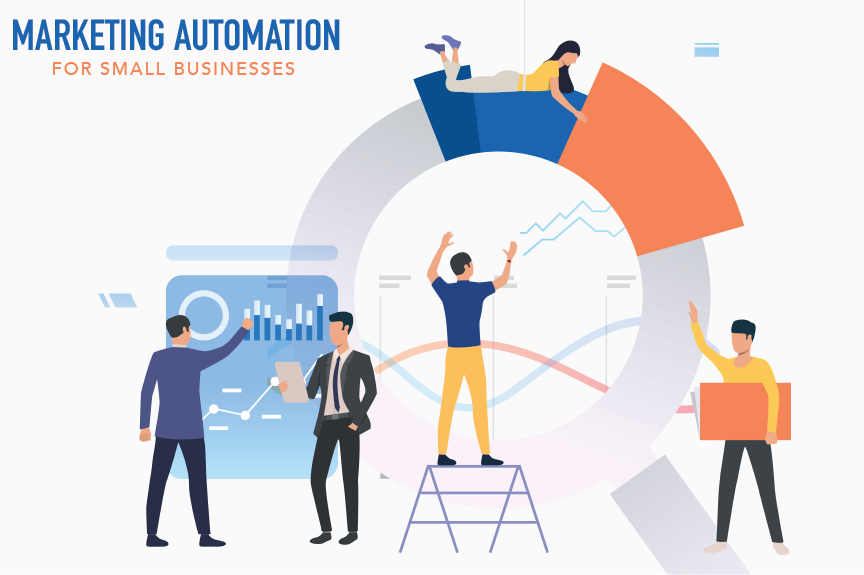 MARKETING AUTOMATION: How to use it to boost your Small Business
As a small business owner, is it important to keep yourself constantly updated about technology and adopt intelligent tactics to capture the attention of your potential and existing customers. They key to succeeding as an entrepreneur lies in the effective and timely management of your business on a daily basis.
One such important tactic that has revolutionised small businesses is Marketing Automation. Marketing Automation is a powerful set of tools that assist in specific tasks of marketing to make it easy and efficient to reach out to the relevant target customer group.
What is Marketing Automation?
Marketing Automation enables businesses to automate, streamline and measure their marketing tasks and work flow to optimise the efficiency of operations. Marketing automation is designed to prioritise and execute your marketing tasks in a more streamlined and efficient manner.
To increase a company's revenue, we need to drive traffic to our website, convert that traffic into leads and close those leads into customers. Where marketing automation really makes an impact is the conversion and closure stages of this process.
MA softwares save a lot of time that is spent by the marketing officials in doing repetitive operations. This time can be used for creative tasks and personalised strategising.
How does Marketing Automation help?
– Marketing Automation saves a lot of time which intern increases productivity and efficiency in the marketers.
– 90% of the businesses using Marketing Automation tools have asserted the technology to be highly beneficial in increasing their revenues and converting their leads.
– Marketing Automation has also proven to be advantageous in getting new clients and retaining existing ones.
– The collected data of customers and their patterns is used by the MA softwares to track and measure the effect of the marketing strategies and make suggestions accordingly.
– Marketing Automation helps in optimising modern marketing practices such as the Segmentation, Lead Generation, relationship marketing, selling patterns and account based marketing.
Popular Marketing Automation Tools
1. Hubspot
Hubspot is an inbound marketing and sales software that automates your business strategies and enables lead generation through email marketing and other sophisticated programs.
2. Pardot
Pardot helps small businesses increase leads, create meaningful connections and empower the sales and marketing strategies to close more customers.
3. Marketo
Marketo makes automation softwares that thrive on customer data to identify, create extensive customer engagement and accelerate the customer experience.
4. MailChimp
Mail Chimp is an automation software that provides overall marketing assistance but is known mainly for providing tools to optimise automation through its efficient email marketing strategies.
5. Optin Monster
Optin Monster is one of the most flexible automation softwares that is known for its powerful technology to convert leads for any kind of business and strong customer engagement.