Website Development in the Modern Era
Websites are powerful tools for engaging with customers, but to get the most out of them, you need to successfully convey your brand's personality. That's why it's so crucial to have a design that captures your audience's attention and communicates your personality effectively. If you want to create an effective website, you need to consider the questions of UX/UI design and content strategy. They're almost as important as the content itself. With these considerations in mind, Ecorfy will help your company create an attractive, user-friendly website that people will love browsing.
Mobile App Development Services
At Ecorfy Technologies, We are developing mobile apps since App Stores launched. We developed hundreds of apps in various technologies giving us edge in terms of Mobile App Development services to our clients.
iOS & Android Native Apps
Native App Development is still popular to develop apps natively which needs bare metal experience and performance.
Flutter Hybrid Apps
Google's Flutter gaining mobile app developers attention in building Hybrid native apps with more faster and performing apps.
React Native Hybrid Apps
React Native is a JavaScript library for building native mobile applications. Our team has lot of experience using React Native, and can help you create your next great mobile app.
Universal Apps
Universal App Development is getting much attention lately as it reduce overall development time and cost in developing apps for all types of devices for example React Native Web.
What is UX/UI design?
Typically, UX/UI design refers to the process of designing a website that's user-friendly and appealing. This means taking into account every facet of the experience a person has when they visit your site.
A UX/UI designer will consider what types of content a website needs, how people navigate through it, and more. They'll also work with content creators to determine which pieces are most important for your business' target audience.
They'll also make sure the overall aesthetic is well-considered, so people won't get overwhelmed by too many colors or confusing layouts. The result is an aesthetically pleasing website that's easy for people to use and understand.
What is Content Strategy?
A content strategy is a plan in which you decide what content types and mediums your website will use to engage with your audience.
Content strategy should be a collaborative effort, with the owner of the site delegating tasks to their team members. For example, if you're designing a blog at your company's web address, your content strategy would include deciding what topics you'll cover and how often.
The importance of content strategy cannot be understated. It affects everything from SEO to user experience and can easily become the defining factor for an effective digital marketing campaign.
With that said, it's important for marketers to understand why content strategy is so crucial.
How to Create the Perfect Website
At the heart of every website is design. For a successful website, you need to get it right with important considerations like UX/UI design and content strategy in mind.
UX Design
The ultimate goal of user experience design is to make a website more appealing to people by making it easier for them to find what they're looking for and enjoy using it. Good user experience design will offer a better user experience, which will ultimately lead to greater customer satisfaction.
To ensure that your site has a great UX/UI, ask yourself these questions:
1) What are my goals?
2) Who are my users?
3) What's the best way to reach them?
4) What do I want them to do on my site?
5) How can I create the optimal user experience for them?
Designing a website
The design of your website is crucial to its success. You need to consider what your website's purpose is and how it can best be served. It's also important to consider the target audience you're trying to reach while designing your website, as well as the content that will be included on the site.
First, determine what your website's purpose is. Is it a business website? Is it an online magazine? Is it a personal blog? If you want your site to appeal to all audiences, you'll need to make sure you have diverse content and sections for each.
Second, think about who you're trying to reach with your site. This will help shape the design of your website so that it's appropriate for any potential visitor without having to bombard them with information they don't care about. Consider what types of websites are popular in the market, and how those websites' designs fit their audiences.
Thirdly, consider how the content on your site will serve its purpose. What information do people need or want? How might this information change over time? Make sure that you have enough content and variety to keep visitors coming back again and again.
Finally, consider what platforms you're going to use for driving traffic
Choosing the right content and writing style
One of the most important questions to ask yourself when designing a website is: What content do you want your audience to see?
In this post, we'll discuss different examples of effective website design. There are many different styles and methods for creating a well-designed website, but these examples should get you started with your own project.
First, let's talk about what makes a good content strategy. Keep reading if you want to learn about how you can create engaging content for your website!
Creating a layout that appeals to your audience
If you're not already familiar with the basics of design, it's important to understand that design is a process of establishing an effective layout that appeals to your audience. It's not simply about what content is included on your site; it's also about how that content is presented.
To create an attractive layout, you'll want to consider things like typography, imagery, color scheme and navigation. There are many different types of designs out there.
Here are some basic guidelines for creating a layout that's appealing to your audience:
– Create visual hierarchy through color and contrast
– Use large titles and headings for the most important information in the site
– Include icons so users have quick access to features and services
– Make sure your site has room for content without overcrowding
– If possible, provide a mobile version of your website
Finding Inspiration for Your Website
Design
There are a lot of elements to consider when it comes to designing your website. The design itself is just one piece and you need to make sure that it's in line with the rest of your brand and web presence.
What should you focus on? You need to start with your target audience. Know the type of person you want coming to your site, what they're looking for, and what they're going to find there–these are all important things that will help shape how you design your site.
You also need to think about what kind of message you want people who visit your site to take away from it. Is it an informative website where people can learn about products or services? Is it a resource for customers who have questions about how a specific product works? Or is it something else entirely?
Knowing these types of things will help inform how you build out the content for your site and make sure that everything flows well together as a whole.
Conclusion
If you are looking for help to design your website, UX/UI design and content strategy are important to consider. Ecorfy will help to create a successful website that will keep your visitors engaged more efficient and cost effective. Just give us a ring at 737-3-ECORFY (737-332-6739) or email us at info@ecorfy.com to discuss further.
Why you choose Ecorfy?. As we are working with App Development since AppStore launched, Ecorfy will be best to partner with in your mobile app development projects.
Dedicated Team

Budget Friendly

Previous Experience
At Ecorfy, For every project/client, We provide dedicated team members work on your app/project to make them expertise in your domain and productive and useful more in the long run. Most of our clients stays with us for years as we always support them when needed.
At Ecorfy, As we have both onsite and offshore development centers, We can save development cost for our clients by getting work done by our offshore team.
At Ecorfy, We have experience with team members ranging from 2 years to 2 decades. So We have full range of expertise to deliver your projects in time with significant cost savings.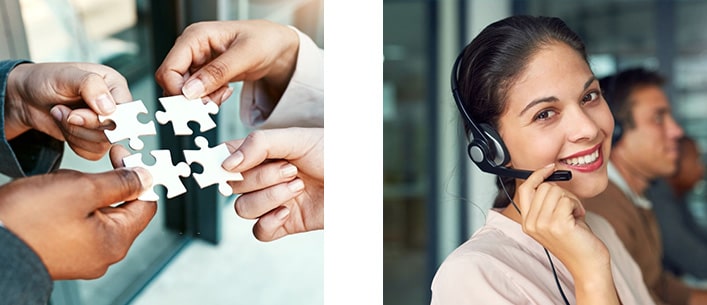 call us to get a free quote
+1(737) 332-6739