Develop Mobile App For Your Business
Mobile apps are the new desktop. They are now the central hub for banking, socializing, shopping, dating, and yes - even getting down to business. When you want to attract more customers, offer better service to your regular customers, or just want to put yourself out there in today's digital world - a mobile app is the first step. But where should you start? Where do you look for inspiration? What should you know about branding? Where does the technology come in? How do you develop it? And what about making money from it? This article will answer all of these questions and more. It'll teach you everything you need to know to get started with your own mobile app project.
Mobile App Development Services
At Ecorfy Technologies, We are developing mobile apps since App Stores launched. We developed hundreds of apps in various technologies giving us edge in terms of Mobile App Development services to our clients.

iOS & Android Native Apps
Native App Development is still popular to develop apps natively which needs bare metal experience and performance.

Flutter Hybrid Apps
Google's Flutter gaining mobile app developers attention in building Hybrid native apps with more faster and performing apps.

React Native Hybrid Apps
React Native is a JavaScript library for building native mobile applications. Our team has lot of experience using React Native, and can help you create your next great mobile app.

Universal Apps
Universal App Development is getting much attention lately as it reduce overall development time and cost in developing apps for all types of devices for example React Native Web.
Why You Need A Mobile App
The mobile app market is booming. In the last few years, companies have found success with mobile apps both in the consumer and enterprise sectors. There are several reasons why it's important to have a mobile app:
In a recent survey, only 26 percent of respondents said that they use their personal smartphone for business-related purposes. Considering that three-quarters of Americans own smartphones, it's clear that there is a huge opportunity to reach more customers through your app.
Mobile apps also allow you to access vast customer data while on the go. With an application, you can collect customer information and purchase history from anywhere – not just from your brick-and-mortar location.
Finally, with an app, you can create personalized experiences for your customers and provide them with better service. This means that you will be able to take care of customers in new ways such as providing live support via chat or email.
Before You Start
Before you start developing your very own mobile app, there are a few important things to consider. First, remember that it's not just about what you're offering – it's about how. Make sure that your app is not just functional, but also aesthetically pleasing and easy-to-use.
Second, know what type of app you want to create. Do you want a mobile site or an app? And what platform should you choose? These are just some of the questions you'll need to answer before anything else.
Once you've got that covered, it's time for market research! Use these five steps to make sure your app will be successful:
Decide on a central idea/theme of your project: What is your app going to do? How will it help people? Take note of the opportunities in this space: What other apps in this category are popular? Look at the benefits provided by competing platforms: What sets yours apart from its competitors? What makes yours better than those other apps? Know where your target customers are and what they like most about using this service: Where do they spend their time online and how can they find yours more easily?
Now that we've got all the groundwork done, let
Design And Development
The design and development of a mobile app is more complicated than it might seem. To start, you should have a general idea of what you're going to do with your app. For example, if you want to create an app that will allow users to search for places in their area, you'll need a clear idea of what the functionality will be. If you're looking for ideas about the design, then you can take inspiration from apps that already exist or get some help from a designer or developer.
Once you've decided on the functionality, it's time to decide how much money you want to spend developing your app. Once you've determined that, it's time to start planning out your design and development process. There are many options available for how to make money off of an app – but they're not all equal in terms of quality and cost effectiveness. You'll need to research which option will work best for your budget and industry needs – but don't worry! Starting with an idea is always better than starting without one at all!
The Basics of Designing Your App
The first thing you'll need to do is define your app's branding. What will your app look like? How will it feel? What should it convey about the company, the brand, and what makes it unique?
Think about the logo and color schemes for your app. You might want to consider hiring an expert in branding or taking a class to learn more about how these items affect people's perceptions of your business.
Don't forget that this isn't just about having a pretty icon or eye-catching colors – it's about conveying something about the company that you want potential customers or users to know.
Once you know what your brand should communicate, you'll be ready to start designing the actual application. The design process can be really complicated, so take your time and be as thorough as possible when designing your app. If you're creating an iOS application, develop on iOS and then export a universal binary (UIB). This will ensure compatibility with Android devices too!
The Basics of Developing Your App
This is by no means a comprehensive list of all the things you'll need to do before developing your app. But these are the basics that you'll need to get started.
Come up with a good idea
Decide on your target audience
Create an amazing logo and branding
Plan out your marketing strategy and remember that it doesn't end when the app launches!
Start building your app and update it frequently throughout its lifespan, especially if you're using a third-party service like Shopify or another platform like Facebook Connect or Instagram
Optimize, optimize, optimize – every aspect of your app needs to be as polished as possible, including the content on it so that it can serve as a calling card for your business
Marketing and Monetizing Your App
There are multiple ways to market and monetize your app. Here are a few:
Ad-supported apps
In-app purchases
Subscription model
Profit sharing through in-app purchases
Advertising models like freemium
Sponsorship model
Hybrid model
Content marketing model
Business Model Canvas
Marketing your app
Have you ever thought about making an app? When you're thinking about your mobile app strategy, it's a good idea to start with the basics. You'll want to know what your goals are and what kind of audience you're targeting. This will help you define the core attributes of your application.
There are three key components to marketing your app:
-What is it?
-Who is it for?
-How do I monetize it?
This last component is very important. You'll want to determine how you make money from your application and decide if there's a way you can get paid or be compensated in some other way. There are plenty of ways that this can happen, but one thing is for sure – you'll want to consider the costs involved in developing and maintaining the product before taking any steps forward.
Monetizing your app
The first step to creating a mobile app is to have a clear idea of what your app will do and how it will make money. What are you trying to accomplish? What's the purpose of the app?
If you're looking to monetize your app, it's important that you clearly define your business goals before diving into the development process. What features need to be included in the mobile app? Does it need messaging capability? How will users interact with each other through the app? How will they share content from their favorite social media site (or vice versa)?
Once you've determined these things, it's easy to see how much time and investment is needed for development. For example, if your goal is to create an app for a local business, there's no need for messaging capabilities or complex user interactions – just a simple chat feature would suffice. If you plan on hosting content from Facebook that people can't get anywhere else, then those are some pretty heavy-duty requirements.
Conclusion
Now that you've found the right niche, your idea, but without a right team, your dreams will never be realized. Ecorfy helped 100's of businesses developed their mobile apps customized to their needs and align to business requirements. Just give us a ring at 737-3-ECORFY (737-332-6739) or email us at info@ecorfy.com to discuss further.
Why you choose Ecorfy?. As we are working with App Development since AppStore launched, Ecorfy will be best to partner with in your mobile app development projects.
Dedicated Team

Budget Friendly

Previous Experience
At Ecorfy, For every project/client, We provide dedicated team members work on your app/project to make them expertise in your domain and productive and useful more in the long run. Most of our clients stays with us for years as we always support them when needed.
At Ecorfy, As we have both onsite and offshore development centers, We can save development cost for our clients by getting work done by our offshore team.
At Ecorfy, We have experience with team members ranging from 2 years to 2 decades. So We have full range of expertise to deliver your projects in time with significant cost savings.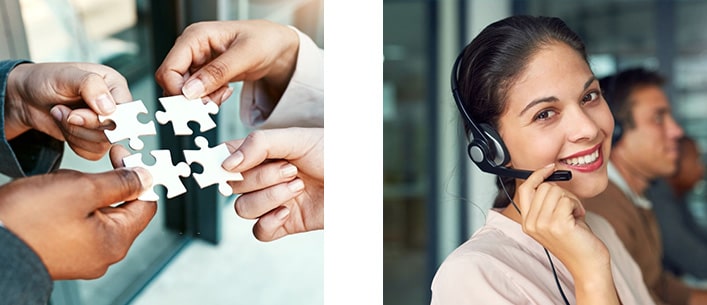 call us to get a free quote
+1 (737) 332-6739
About Our Company
Ecorfy Technologies, top rate software development company founded by professionals with two decades of experience in Software Development.
Download PDF